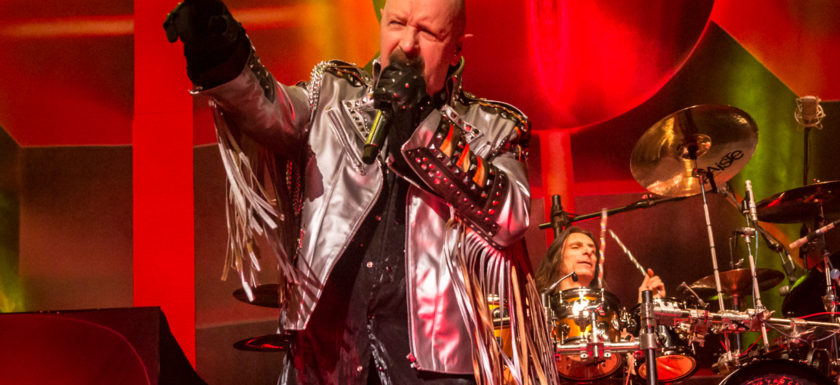 Westwood One's Rock Talk With Mitch Lafon, new interviews with Enuff Z'Nuff's Chip Z'Nuff, Culture Club's Boy George and the mighty Judas Priest's Rob Halford. Former Great White/ Guns N' Roses manager Alan Niven co-hosts and discusses the recent lead singer change in Great White.
From Mitch Lafon
In our first interview is with the affable Chip Z'Nuff. We discuss the band's latest album Diamond Boy, taking over the vocal duties, being around for nearly 35 years, the upcoming fall tour with Jack Russell's Great White, Guns N' Roses Steven Adler, bad records deals, The M3 Festival, the cost of touring, the Soundcheck Experience, wearing a dress at shows, and much more. During the interview I forget to use the cough button and at Chip's behest I leave it as is for all to hear that blooper.
Up next is Culture Club singer Boy George, they will be in Montreal on August 25th playing the Strangers In The Night (strangersinthenight.ca) charity event in support of the West Island's Women Shelter, Lymphoma Canada and the Miriam Foundation. As a supporter of those charities, I felt it was important to do this interview and promote the event. Culture Club's new album LIFE is out October 26th. We also discuss the importance of making new music, continuing as a solo artist and more.
And we end this episode with… THE METAL GOD (Rob Halford). We discuss Firepower, the tour with Deep Purple, Andy Sneap's future in the band, Aretha Franklin, Huntress' Jill Janus, mental health and more.
LISTEN TO IT HERE:

FOLLOW MITCH AT:
Twitter: @mitchlafon
Instagram: @mitch_lafon
Facebook Comments