ROCK TALK WITH MITCH LAFON: at PodcastOne – Rudolf Schenker of Scorpions & Mikkey Dee of Motorhead, Plus Much More
Rock Talk With Mitch Lafon is your source for extraordinary interviews with some of the best artists in the world of rock n' roll.
On This episode, Mitch sits down with guitar hero, RUDOLF SCHENKER from the Scorpions to discuss the band's current North American tour with MEGADETH, the addition of former Motörhead drummer MIKKEY DEE, the 40th anniversary of the Taken By Force album, upcoming deluxe editions of In Trance and other back catalogue titles and more.
In an encore presentation drummer Steven Adler talks about GUNS N' ROSES and playing with the band in 2016.
And wrapping up the episode: EPICA's Simone Simons talks about their 'The Ultimate Principle Tour' with LACUNA COIL, winning The Metropole Orkest Competition, and their new EP 'THE SOLACE SYSTEM'
Rock Talk segment: Record executive, Thom Hazaert, talks about the challenges facing record labels
For More on Mitch Lafon
Twitter: @mitchlafon
"Rock Talk with Mitch Lafon" – iTunes link
https://itunes.apple.com/us/podcast/id1218868456
"Rock Talk with Mitch Lafon" – PodcastOne link
www.podcastone.com/rock-talk-with-mitch-lafon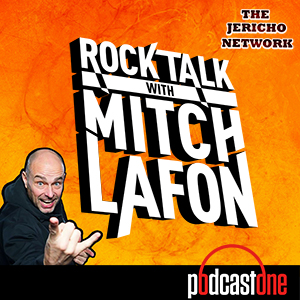 Facebook Comments