ROCK TALK WITH MITCH LAFON: at PodcastOne – Rex Brown & More
Rock Talk With Mitch Lafon is your source for extraordinary interviews with some of the best artists in the world of rock n' roll.
On this episode, Pantera bassist REX BROWN discusses his new solo album SMOKE ON THIS, stepping up to the mic, KISS and more.
Also, guitarist Cheetah Chrome of the DEAD BOYS discusses their new album Still Snotty; Young Loud And Snotty At 40, working with famed producers Bob Ezrin (KISS, Alice Cooper, Pink Floyd) & Ron Nevison, Iggy Pop, GUNS N' ROSES, and much more.
The Rock Talk segment features guitar maker, Buddy Blaze, talking about working with Dimebag Darrell, Vivian Campbell and more.
And the episode concludes on a quick hit n' run interview with Black Label Society guitarist talking about his latest album Death Grip Tribulations and working with WARRANT singer Jani Lane
For More on Mitch Lafon
Twitter: @mitchlafon
"Rock Talk with Mitch Lafon" – iTunes link
https://itunes.apple.com/us/podcast/id1218868456
"Rock Talk with Mitch Lafon" – PodcastOne link
www.podcastone.com/rock-talk-with-mitch-lafon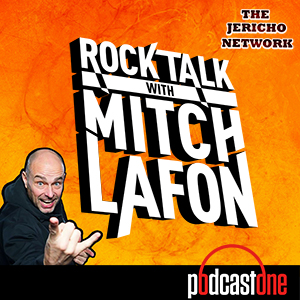 Facebook Comments