ROCK TALK WITH MITCH LAFON: at PodcastOne – KISS Gene Simmons, Journey & George Lynch
Rock Talk With Mitch Lafon is your source for extraordinary interviews with some of the best artists in the world of rock n' roll.
Thirty-seven years after his first interview with Gene Simmons, Mitch gets his second crack at The Demon from KISS. Gene discusses his Vault Box Set, KISS' 2018 plans and a possible one-off show… Just listen!
Up next is former Journey drummer Deen Castronovo. He discusses the new Revolution Saints album, compares Journey singers, talks about letting down Neal Schon and more.
Finally, go on a walk with Lynch Mob guitarist George Lynch who discusses the band's new album, his respect for Dokken, the cheese factor of… well, just listen!
More on Mitch Lafon
Twitter: @mitchlafon
"Rock Talk with Mitch Lafon" – iTunes link
https://itunes.apple.com/us/podcast/id1218868456
"Rock Talk with Mitch Lafon" – PodcastOne link
www.podcastone.com/rock-talk-with-mitch-lafon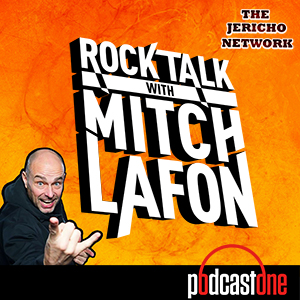 Facebook Comments