ROCK TALK WITH MITCH LAFON: at PodcastOne former Guns N' Roses manager Alan Niven & QUIET RIOT's Frankie Banali
Rock Talk With Mitch Lafon is your source for extraordinary interviews with some of the best artists in the world of rock n' roll. 
Guns N' Roses month continues at Rock Talk. This time, Mitch sits down with former GNR manager Alan Niven to discuss the band's breakthrough album Appetite For Destruction, the band currently and more.
In the episode's second interview, Quiet Riot drummer Frankie Banali discusses the band's new album Road Rage, the current change in singers, their QR album, Kevin DuBrow leaving the band, W.A.S.P. and more.
Oft L.A. Weekly columnist Art Tavana join Mitch for this week's rock talk segment to discuss Guns N' Roses
For More on Mitch Lafon
Twitter: @mitchlafon
"Rock Talk with Mitch Lafon" – iTunes link
https://itunes.apple.com/us/podcast/id1218868456
"Rock Talk with Mitch Lafon" – PodcastOne link
www.podcastone.com/rock-talk-with-mitch-lafon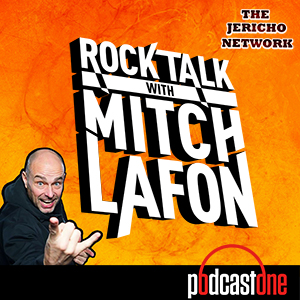 Facebook Comments