ROCK TALK WITH MITCH LAFON: at PodcastOne – Jeff Scott Soto & Scorpions Talk
Rock Talk With Mitch Lafon is your source for extraordinary interviews with some of the best artists in the world of rock n' roll.
On this episode, Sons of Apollo (Jeff Scott Soto) and a lot of Scorpions.
In the first interview, Mitch talks with singer Jeff Scott Soto talks about his time in Journey, Rising Force (Ygnwie Malmsteen), new band Sons Of Apollo, new solo album Retribution, W.E.T., and much more.
Former Scorpions drummer James Kottak joins Mitch for an update and discusses his upcoming new album, plans for the future, Mikkey Dee and more.
And finally, former Scorpions drummer Herman Rarebell discusses his great new band Rock Wolves, shares his thoughts on drummer Mikkey Dee, why he wasn't asked to rejoin the Scorpions, his future with Michael Schenker, Uli Jon Roth, and much more.
More on Mitch Lafon
Twitter: @mitchlafon
"Rock Talk with Mitch Lafon" – iTunes link
https://itunes.apple.com/us/podcast/id1218868456
"Rock Talk with Mitch Lafon" – PodcastOne link
www.podcastone.com/rock-talk-with-mitch-lafon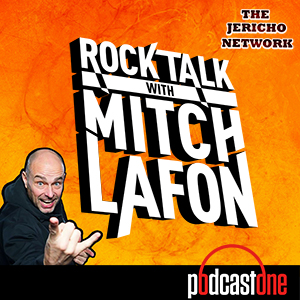 Facebook Comments