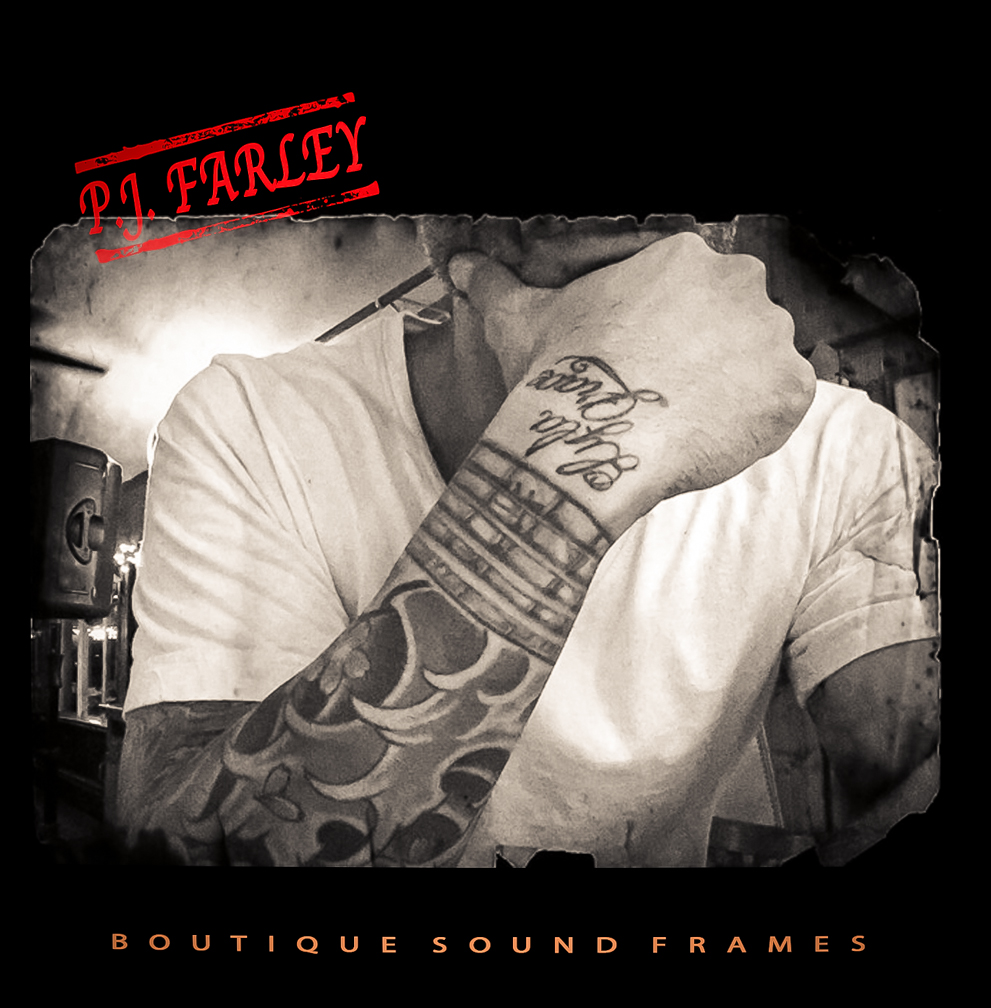 P.J. FARLEY OF TRIXTER ANNOUNCES DEBUT SOLO ALBUM "BOUTIQUE SOUND FRAMES"
MelodicRock Records has announced a partnership with Trixter frontman P.J. FARLEY for the release of his debut solo album 'Boutique Sound Frames', due for release worldwide May 20th, 2016.
Northeast Rock Review was able to get an advance preview of "Boutique Sound Frames". We had a listen and it will definitely be worth checking out. If it is an 80's rock era sound you are looking for, this album is not it. This album has a unique sound, very different from what you would expect with Trixter. From listening to this album you can tell that P. J. Farley put a lot of work into this album with heart and soul along with some rich guitar throughout. A few tracks that really stood out were "Keepin' It All Together", "You'd Stick Out" and "The Fallen".
'Boutique Sound Frames' is an outstanding musical statement from a dynamic singer/songwriter, who dives into 11 modern melodic rock tracks guaranteed to stay on high rotation in the months ahead.
P.J. describes the album he's spent over a decade writing: "I wrote and recorded these songs over the years alongside any band I was in at the time. I felt that the songs weren't a good fit for any of those bands at that point. These songs are a lot more personal and I guess I always felt at some point I would release a solo record based on the nature of the lyrics."
"They all came from a very genuine place creatively speaking. That there was no set goal with them enabled me to just write whatever I was feeling at the time, without having any pressure to conform to any certain mold, genre or label chirping. It took 12 years or so, haha, but a wise man once said, 'If it's good enough, it doesn't matter when it comes out'".
P.J. FARLEY started his professional career as a musician at the ripe old age of 16 as the bass player for Trixter. The band signed its first major label record deal with MCA Records in 1989. Trixter went on to sell well over 1 million records and had 3 #1 videos on MTV. They toured with bands like Kiss, Poison, Scorpions, Warrant and more. P.J. has played just about every arena/theater/outdoor pavilion and club all over the world.
In 2002 P.J joined up with Active Rock chart toppers RA (Universal/Republic) in which he embarked on the 2nd chapter of his recording and touring career. Sneaking into the Modern Hard Rock genre and touring with bands like Staind, Seether and Sevendust , P.J. was able to remain relevant and creative in the music business while Trixter took a 13 year hiatus. In 2009 P.J. was asked to join up with Lita Ford and toured worldwide with her for almost 4 years, along with a number of short stints with other artists such as Ours, Jimmy Gnecco and Deepfield. All along this timeframe, P.J. had been quietly recording songs. Writing, performing all instruments and producing. Those songs have become a cohesive collection that now make up his debut solo album titled 'Boutique Sound Frames'.
"Boutique Sound Frames" was produced by P.J. Farley, Co-Produced, Engineered & Mixed by Steve Brown at Mojo Vegas Studios * Suckerpunch Mixed by Pete Evick. Mastered by Jim Desalvo at Beanstudio Mastering All Songs Written and Performed by P.J. Farley Except: Guitar Solos on "Keepin It All Together", "What You Do", "The Afterglow" and "The Fallen" by Steve Brown. Textured Guitar on "Vow" by Steve Brown Drums on "The Fallen" by Mike Luciano Backing Vocals on "The Fallen" by Steve Brown.
Web – www.pjfarley.net
Twitter – @pjfarley1
Instagram – pjfarley
P. J. Farley on Facebook
Facebook Comments