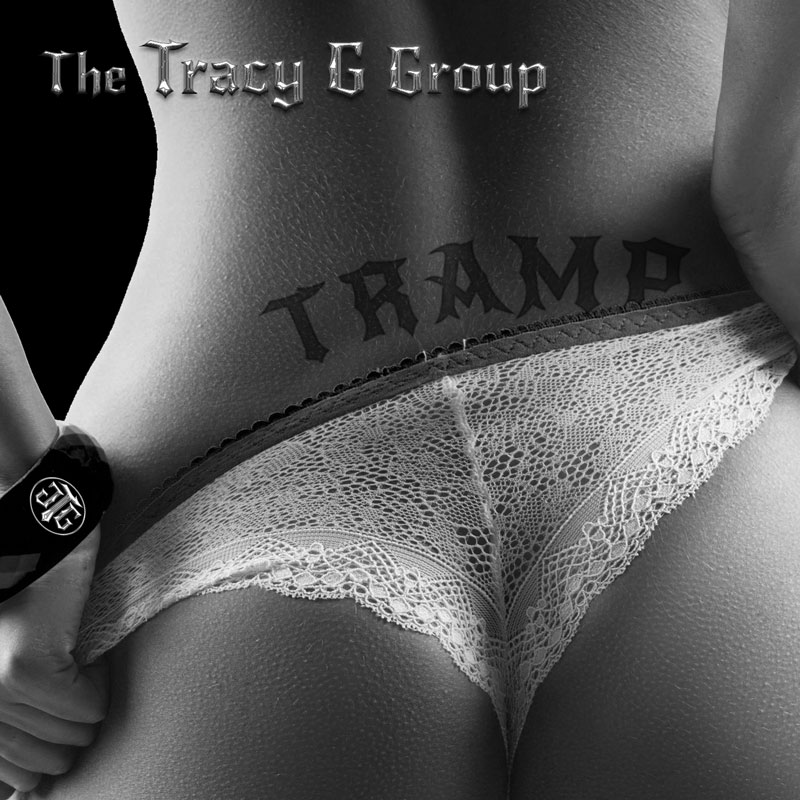 THE TRACY G GROUP
NEW ALBUM "TRAMP"
Having grown up in the 80's rock and heavy metal era, it often feels like my music catalog has filled to capacity and it is sometimes hard to accept "new" music. The idea of of listening something new can be sometimes daunting. If a song doesn't grab you in the first minute, it can be hard to listen to. This was not the case when Northeast Rock Review received the latest album from The Tracy G Group, Tramp, for a review. Each song, grabs you in the first few seconds. There has been some great new albums from the rock and heavy metal genre coming out over the last couple years, this album is one that should be included on that list.
The Tramp CD was put in and we let it play. There was no fast forwarding or skipping to the next song. The CD played the whole day in the player and then some. We were hooked on this melodic, true to form heavy metal album for the next era of hard rock and heavy metal music.If you are a fan of 80's and 90's rock/heavy metal be sure to pick up this new album as it is a perfect compliment to that style of music.
This album is put together by former DIO guitarist Tracy G. Patrick Johansson, former drummer for Yngwie Malmsteen has joined The Tracy G Group and is featured on seven of the hard hitting tracks with some really great drums. Also featured on this album is KORN drummer, Ray Luzier who plays on four tracks and a local Southern California drummer Adrian Aguilar on one song. Michael Beatty heads up the strong and powerful vocals for the band along with some awesome bass lines from Randy Oviedo.
Tramp is a 13 track album, here is a list of the songs:
The Revolution
The Erector
Leech
Brokenness
Arrogant Prick
The California Country Jamboree Funkfest
Bleed
Evil Is Good
Fireball
P.C.H.
Sea of Pain
Liar
Me, Myself & The Rain
Check out the first video from the album: "The Revolution":
All these tracks are sound pretty cool and great are a compilation new metal tunes. A few things on these some of the tracks that really stuck out as we listened, here is what we thought of those.
"The Erector" came right out with some great hard hitting and crisp and clean sounding drums and bass lines with a melodic groove and hard ripping guitar and vocals are all a perfect compliment to each other for an incredible musical arrangement.
"The California Country Jamboree Funkfest" is a great instrumental that rides like a roller coaster that will take you on a musical ride. "Fireball" is another favorite with a bluesy metal sound. P.C.H. is another instrumental groove with some great guitar, which which remind you of the Joe Satriani, Steve Vai and George Lynch sounding guitar riffs.
WATCH THE VIDEO FOR "LEECH"
And now for something completely different from the rest of the tracks on this album, the last track, "Me, Myself and the Rain". This is a short, calming acoustic melody that will leaving  you wanting to hear more.
An overall great album and a great listen straight through all on 13 tracks. Pick up this album and add it to your musical collection. What is even more amazing is the price of this album, a great value for sure, at only $10.00, available now at The Tracy G Group webpage, CLICK HERE to order your copy.
Purchase the CD, put it in your player, hit shuffle and let it play all day! Stay tuned to The Tracy G Group, they will be coming out with a music video for LEECH in the near future.
Northeast Rock Review staff would also like to thank Michael Beatty for mentioning us in his liner notes.
Check out The Tracy G Group Official Webpage:
http://www.tracyg.com
The Tracy G Group on Facebook:
https://www.facebook.com/The-Tracy-G-Group-1188900637792561/
The Tracy G Group on Twitter:
https://twitter.com/thetracyggroup
Facebook Comments