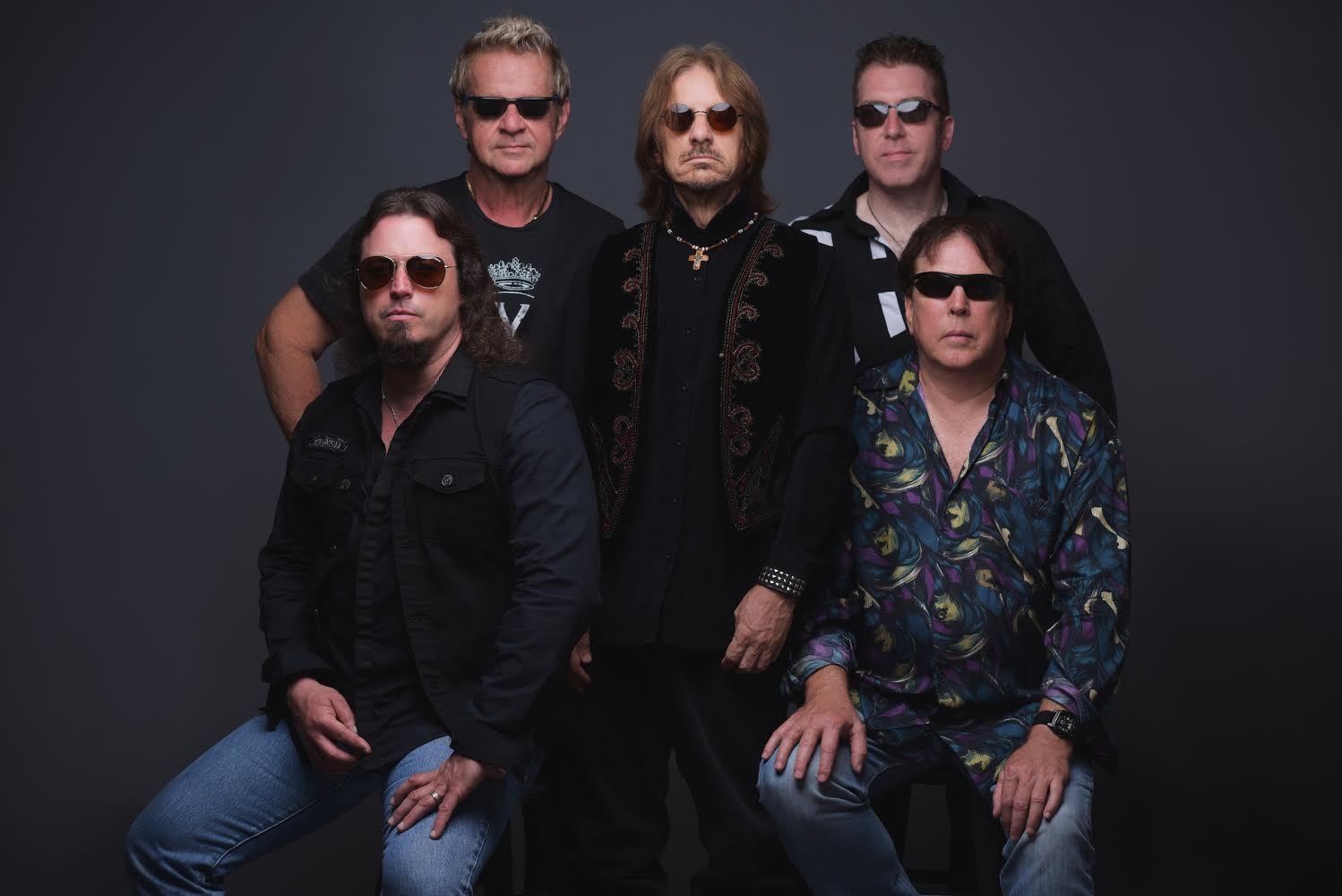 CAPTAIN BEYOND TO PERFORM AT CITY WINERY IN BOSTON, MASSACHUSETTS
July 6th, 2018
Northeast Rock Review is Giving Away 2 Tickets to the Show, plus Meet & Greet with the band after this show. Contest details at the bottom of this page.
Captain Beyond was beyond a doubt one of the most influential, yet underrated, hard rock bands of the wild and wooly '70s. They were amongst the heaviest of the heavy when it came to their music during that era. Formed in Los Angeles in 1971 by drummer Bobby Caldwell, the British/American quartet was among the first "super-groups" of that era. Count latter day bands like Metallica and the Foo Fighters as big fans of the band.
Prior to forming Captain Beyond, Caldwell had played with Johnny Winter, lead singer Rod Evans had been the original singer in Deep Purple (he was the original singer on Purple's hit version of "Hush") and bassist Lee Dorman and guitarist Larry "Rhino" Reinhardt came on board from heavy rock icons Iron Butterfly.
Their self-titled debut album, released in 1972 and featuring amazing 3D cover art (artwork WAY ahead of its time and now a very in-demand, collectable album) became an instant classic. They mixed in elements of jazz, blues, '60s psychedelia, metal and even a Latin music sensibility to create an original and heavy hard rock sound that has never been duplicated, before or since.The band, featuring several lineup changes, recorded two more well-received albums before calling it quits in 1978. But now the band is back with Caldwell, who is also an immensely talented songwriter, arranger and producer (he was principally involved with the intricate, inventive arrangements and songwriting on the first album), as the lone original member. (Evans is retired from the music biz and, sadly, Dorman and Rhino have passed on).
Bobby has put together an amazing new lineup that is carrying on the band's great legacy and is now back on the road touring.
For more info on Captain Beyond visit the webpage: http://www.officialcaptainbeyond.com
Captain Beyond Official Facebook Page: https://www.facebook.com/OfficialCaptainBeyond/
---
TICKET GIVEAWAY RULES, TERMS AND CONDITIONS:
This ticket giveaway will is a Facebook, Share & Like format.
Rules for Entry and Eligibility:
Like the Northeast Rock Review Page
Comment in this article, "I want to see Captain Beyond" in the Facebook comments section below.
Like & Share this post at the Northeast Rock Review Facebook Page. The post must be shared with Public setting, otherwise we cannot tell if it has been shared and by who.
Recipient who have completed the above 3, will be entered into the drawing. Winner will be selected at random, by an electronic randomized program.
BY SUBMITTING AN ONLINE ENTRY (Via email, social media or other web submission) YOU AGREE TO THE RULES, TERMS & CONDITIONS OF THIS TICKET GIVEAWAY:
-US Residents Eligible Only
-Must be 18 or older.
-Selected Recipient will receive 2 tickets to Captain Beyond at The City Winery, Boston on July 6th, 2018 , plus meet and greet with the band after the show, to see
– NOT INCLUDED: Travel expenses, parking, flight or any other additional expenses ARE NOT INCLUDED.
–Deadline submission date is June 28, 2018 at 11:59pm EST. Winner will be chosen soon thereafter close of the submission.
-(1) One winner will be chosen at random by electronic randomized program, from the results of the entries via Facebook
-Winner will be contacted after the drawing has been complete.
-All decisions are final, with no rights of appeal.
-Tickets are not redeemable for cash value or other alternative prizes.
-Employees, contributors and family members of Northeast Rock Review.com staff and contributors are not eligible.
-Northeast Rock Review is not responsible for seating location or other conditions beyond our control at the date and time of the show.
-Tickets are courtesy of, and provided by Captain Beyond and their management. Northeast Rock Review does not know the seating location of the tickets to be given away. Tickets/Admission will be picked up at the venue and arranged at the time of the show.
-By participating and receiving tickets and attendance to this show, Northeast Rock Review shall not be responsible for anything that occurs to you at this show, to include injury, death or any other catastrophic event.
Facebook Comments