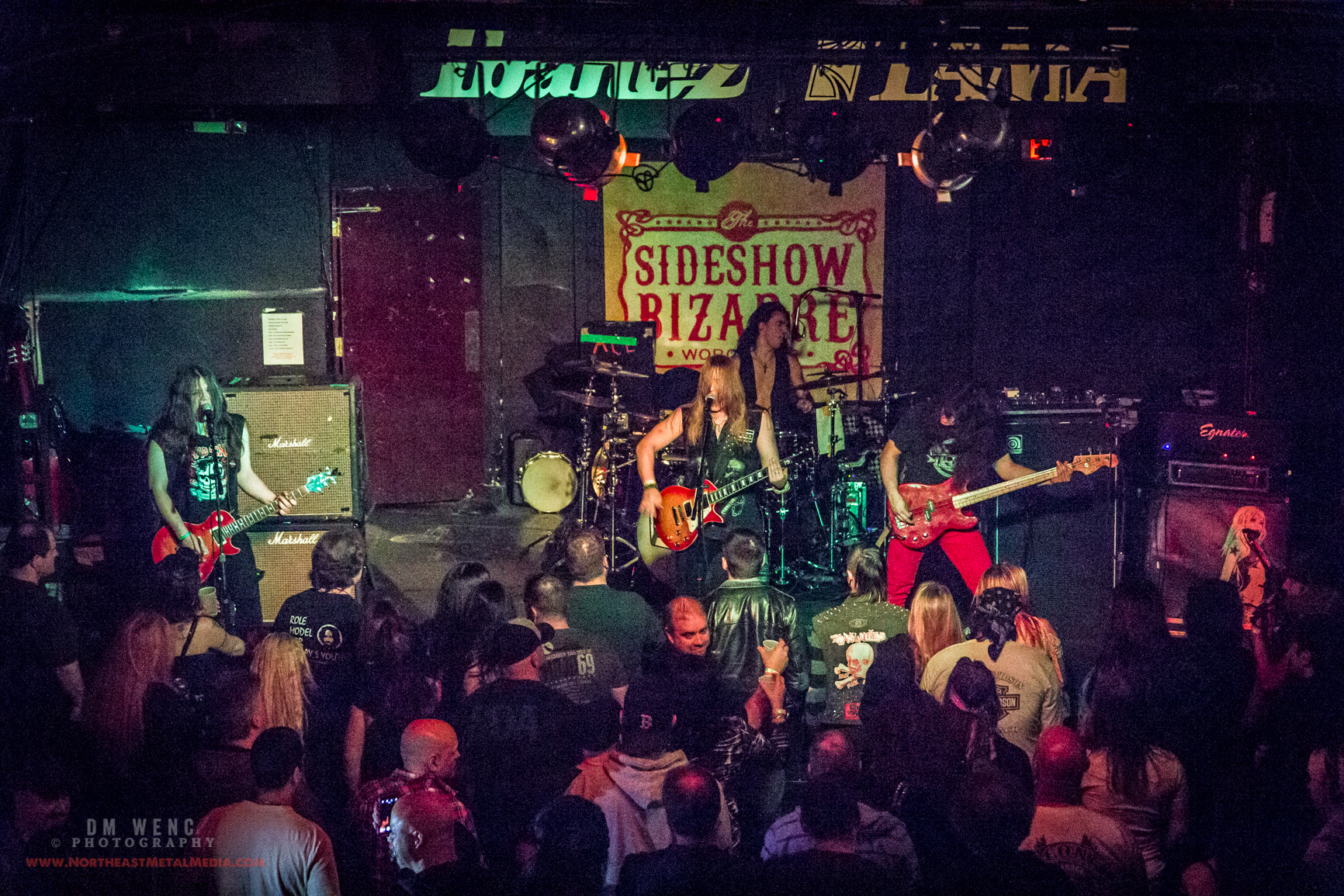 On April 30th, 2015, Faster Pussycat fans came out to The Palladium in Worcester to see this legendary act perform.  Not only did the fans get an amazing Faster Pussycat show, they got five supporting, opening bands before it.  The show was packed with music, for what the price of admission was.  It was a night of music, with four local New England bands and Love Blast, the touring support act for Faster Pussycat.
The music began at 7 PM with a band from western Massachusetts, Reflecting Darkness.  They played a short set of several songs.  Check out their Facebook page at Reflecting Darkness.
Second up to the stage was The Devil's Twins, a Boston based band.  They are a trio, with lead singer Nikki Marie and Jeremiah Louf on guitar and vocals, a brother sister front stage and drummer, Ryan Manning.  The one guitar trio, put on an amazing set of songs.  For more info on The Devils Twins, visit thier webpage TheDevilsTwins.com.
Third band up was Demons Alley, a local Worcester, sleaze rock band.  Demons alley had the look and sound of a traditional sleaze/metal band straight out of the 80's.  They put on a great set and got the crowd warmed up.  Check out the Demons Alley Facebook Page here and Demons Alley Reverbnation Page.
Then there was Derailer.  A hard rockin' area band that was genuine rock n' roll, got up there and rocked.  They had a distinct and melodic metal sound.  These guys were great and kept the crowd excited.  Check out the Derailer webpage at Derailer.net where you can listen to thier songs, and purchase their new CD, "Almighty Bastards".  Check these guys out on Facebook also Derailer on Facebook

Love Blast was the last band before Faster Pussycat. They are the touring supporting act for FP.  This band of talented young musicians took the spotlight and ran with it.  They kept the crowd going with some of there own original music and a Judas Priest cover, to mention a few.  Check these guys out at LoveBlastRock.com.  It is great to see a young group of musicians carry on the legacy and music of the 80's metal era.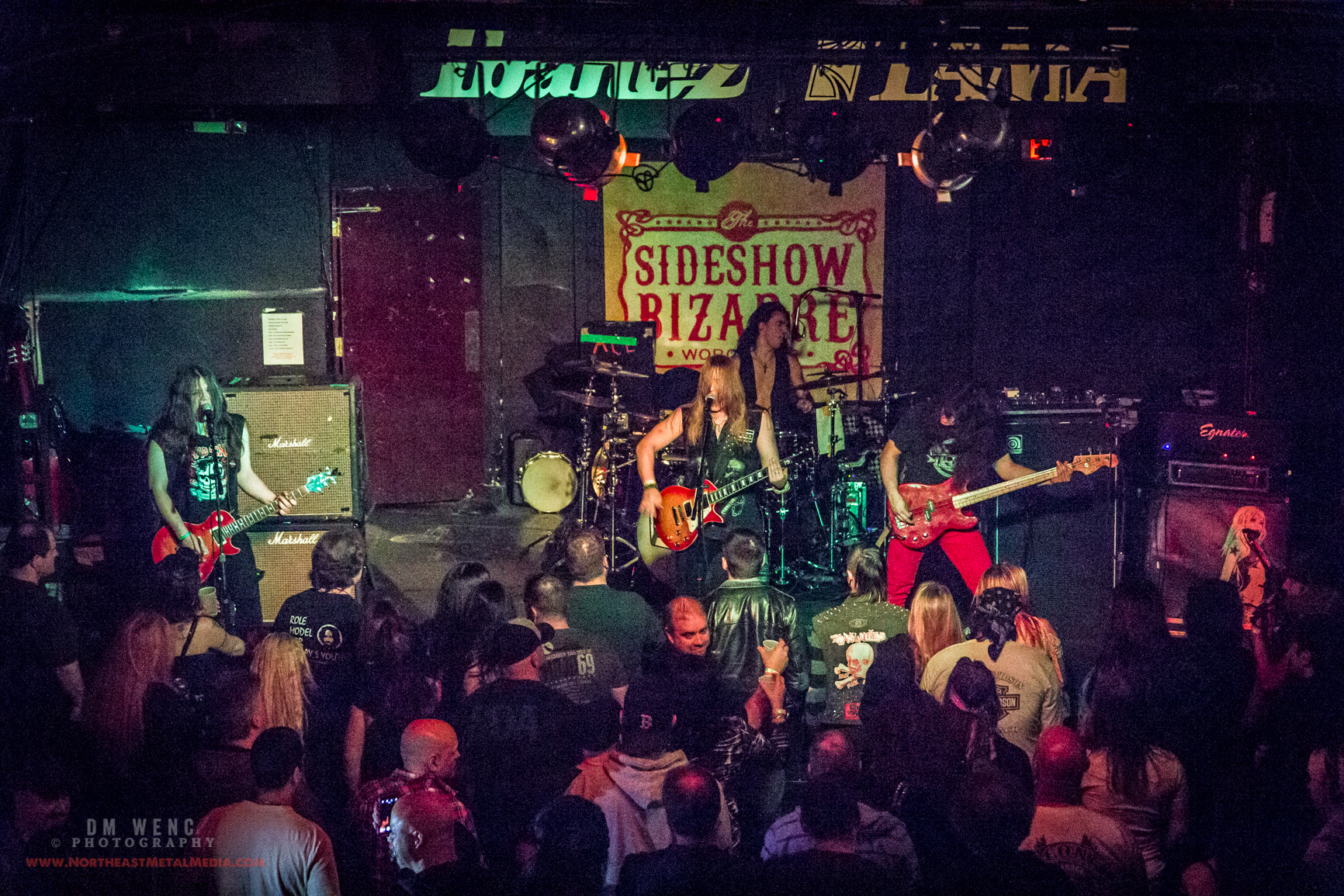 Facebook Comments