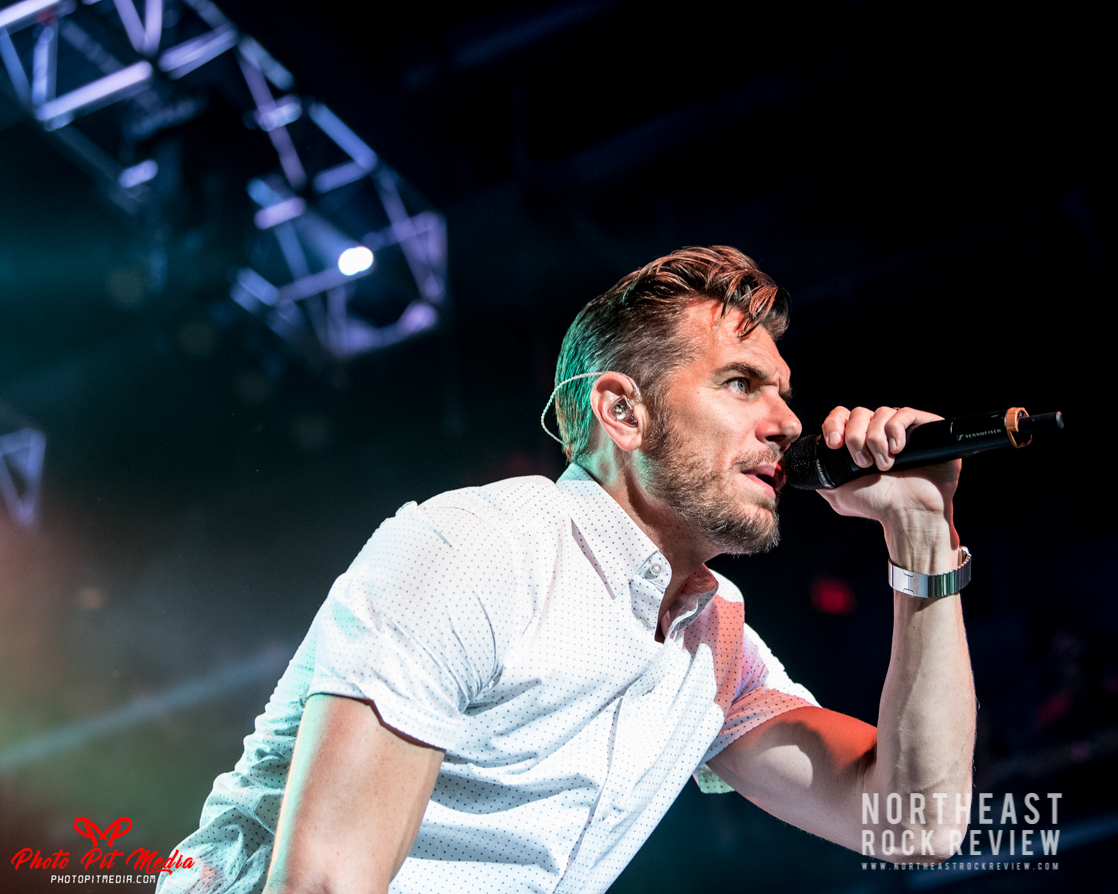 311
The Fillmore
Silver Spring, Maryland
July 24, 2017
New Politics and 311 on the east coast leg of the "unity tour" July 24th 2017 in Silver Spring, MD at The Fillmore.
Monday night I arrived to The Fillmore an hour before doors to see a line wrapped around the venue for this sold out stop on the 311 "Unity Tour" promoting their new album Mosaic. As per usual my first stop when I got inside was the bar to make nice with the fine folks serving adult beverages and then to security to make nice with the "gatekeeper".
Like most Live Nation shows the show started on time almost to the second and Denmark rockers New Politics took the stage to an energetic crowd ready for some rock. Now for those of you who have never seen New Politics live they are a three piece band hailing from Denmark (now relocated to New York) and the energy is just what any headlining band would want as they bring so much energy with breakdancing and head spinning movement throughout the entire set. Tonight was a special night for the band and fans because it was drummer Louis Vecchio's birthday, Birthday cake and all it was a celebration. The entire set was a whirlwind of flips and handstands with a breakdance solo leading to a no handed headstand from singer David Boyd. The crowd was hyped up and ready for 311.
NEW POLITICS:

After an impressively brief changeover 311 took to the stage in full force to a roaring audience welcoming the band to Maryland. Everything about the production for this tour was top notch and set the stage for the 311 vibes. As always lead singer/guitarist Nick Hexum was melting hearts and faces all over the venue while drummer Chad Sexton brought the meticulously steady and solid beats. I have to say guitarist Tim Mahoney is quite a blast to watch play. Between his pedal board that resembles the cockpit of an airplane and his flawless playing even while rocking out, hair in face and all. Bassist Aaron "P-Nut" Willis brought the heat on the bass and gave everyone something to groove to. And finally singer/turntables Doug "sa" Martinez brought the iconic 311 sound together with his recognizable voice and smooth delivery and flow as he raps. The band played some old material of course, The originals that everyone knows and loves. But what surprised me is how many people knew every word to every NEW song that just came out less than a month ago with the release of "mosaic". I was astonished at the dedication and love 311 fans show this band. Imagine seeing a sold out house singing every word to an album that has been out for a month! Drum solo, And Bass solo, New music and old to a very happy sold out crowd in Maryland.
Being a 311 fan for years it was an honor to be able to share this experience with so many other people as we watched our childhood idols rock the stage. A check off the bucket list for sure.
311:

ORDER 311 'MOSAIC' HERE"
Facebook Comments