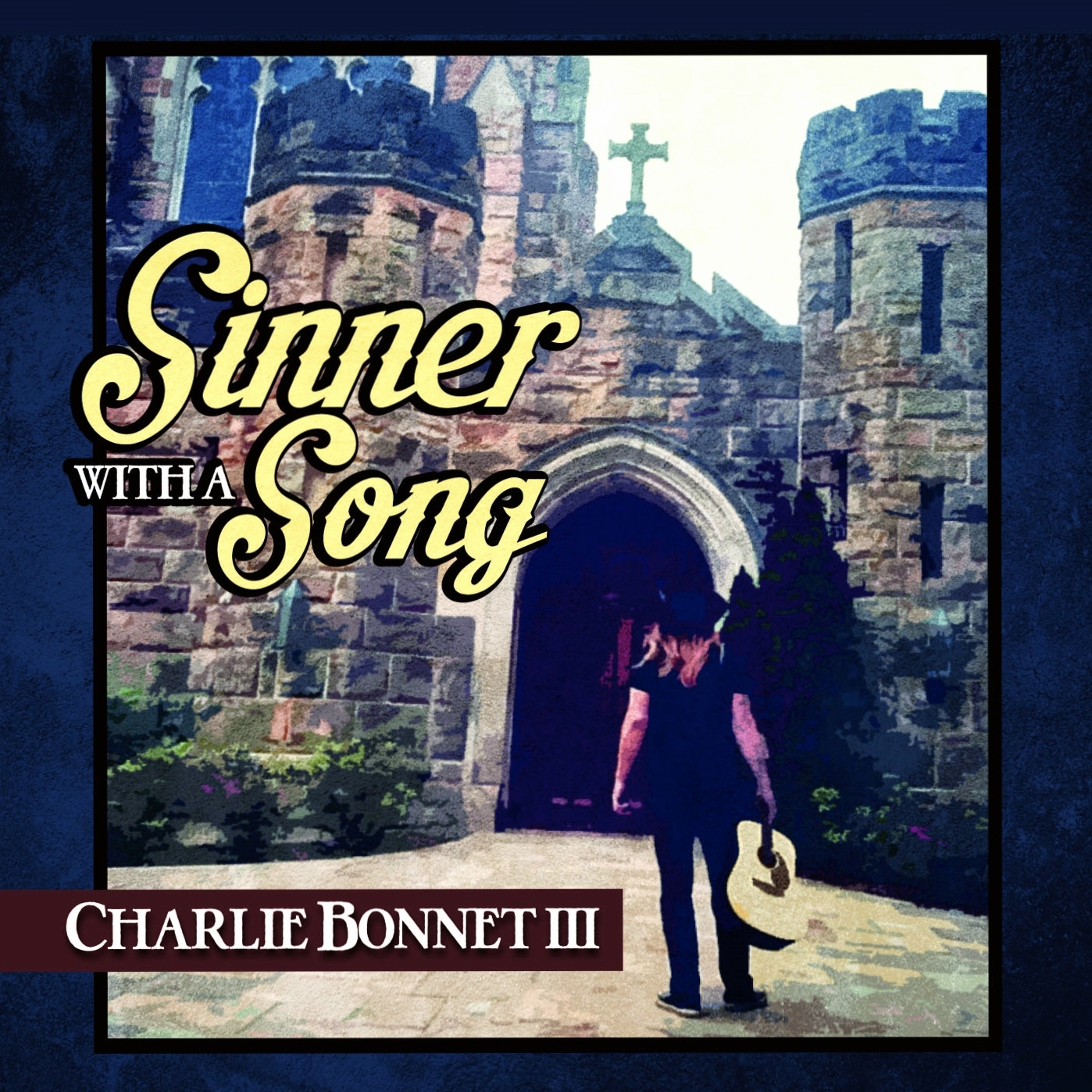 ​CHARLIE BONNET III – "Sinner With A Song" EP
Album Review
August 23, 2017
The authentic, classic southern rock sound is back with Charlie Bonnet III's latest EP, "Sinner With A Song". For this album, the Nashville rocker had teamed up with Tracii Guns of L.A. Guns on this release. Guns plays the B3 organ on this album.
Bonnet's sound will bring you to a time of good ol' classic southern rock the likeness of Lynryd Skynyrd. "Sinner With A Song" is a CD that you can put in and just hit play.
Having built a following over the course of eight solo albums and hundreds of live performances, Bonnet is a working man's musician and songwriter, bringing grit and raw honesty to a music world saturated with AutoTune and gimmicks. "My stuff ain't rocket science. I've got a one, maybe two octave voice on a good day. I know a few chords and can play a pretty decent blues guitar lick," he states. "I've always been drawn to the storytelling of old country music, but I've never liked the over produced feel of it. My personality leans towards more aggressive music, raw and with some attitude. I like to rock out."
Enter guitar hero Tracii Guns, the Hollywood mainstay known for co-founding Guns N Roses, and later launching L.A. Guns into the mainstream. "I met Tracii a few years ago while doing another project," says Charlie. "Late last year I hit him up to help me on this batch of songs, and fortunately it worked out." Guns originally signed on to mix and master the session, but didn't stop there. "Tracii actually plays B3 organ on the record," reveals Bonnet. "He's obviously famous for hard rock, but he's done a lot of records that lean to more of a classic 70's sound. I told him what my vision was and he knew exactly what to do. He really shaped the overall tone of the record and took it to another level." The result is Sinner With A Song, a 6 song slab of roots rock glory that is part Steve Earle and part Black Crowes, with a touch of 70's era Aerosmith thrown in for good measure. "We set out to make this thing vintage sounding. We didn't play to a click track. There's no pitch correcting on the voice. It's just raw and real. Mic the room up and go for it. Overdub a vocal and throw a guitar lead on it. That formula worked for Skynyrd in 1975, so why wouldn't it work for me?"
The title track, 'Sinner With A Song' starts off with a bluesy guitar riff and is at one of the top tracks on the EP. It has the sound that makes it an instant hit, and makes you feel like you are in the height of the southern classic rock world once again.
The EP will bring you from a toe tapping to a footstomping good time musical experience. Crank it up!
The EP continues with 'Restless and Reckless' and 'Waiting on Time'. Both solid tunes with hard hitting guitar riffs and drum backing. The songs on this EP are easy to listen to, they will instantly grab you in. Not an album that you have to listen to a few times to let it sink it, it just happens right away.
'Hometown Heros' has a country feel to it, Charlie sings on a relatable topic. Just what the title is, anyone can relate, everyone knows that 'Hometown Hero', who just never really left their high school hero dreams as they grew up.
The EP finishes up with 'Heading Home' and 'Cold and Alone'. The album is perfectly rounded off in music style. Not every song sounds the same. Each has its own feel and vibe as you listen. Definately worth checking this album if you are a fan of rock, country and southern rock. A fresh breath of music, that brings you back to a time of classic rock sounds. For the price of this album you can't go wrong. This is music for rock fans, classic/southern rockers, country and blues.
Charlie has designed and released a CB3 signature series electric guitar through the Allen Eden Guitars company, and has become an official endorsed artist for the UK based Blackstar Amplification company. He has music featured on over sixty albums and compilations worldwide, and has collaborated on songs with members of KISS, The Alice Cooper Band, LA Guns, Testament, Megadeth, Grand Funk Railroad, Pro-Pain, GWAR, Exodus, and many others
Order the album on Amazon here:
Facebook Comments